This week is National School Bus Safety Week. Here are some helpful tips from The National Association of Pupil Transport (N.A.P.T.) to keep everyone safe. Walking to the Bus Stop: • Walk young children to the bus stop or encourage children to walk in groups. There is safety in numbers; groups are easier for drivers to see. • Practice good pedestrian behavior: walk on the sidewalk, and if there is no sidewalk stay out of the street. If you must walk in the street, walk single file, face traffic and stay as close to the edge of the road as you can. • Stop and look left, right and then left again if you must cross the street. Do the same thing at drive -ways and alleys. Exaggerate your head turns and narrate your actions so your child knows you are looking left, right and left. At the Bus Stop: • Have children wait in a location where the driver can see them while driving down the street. Try to avoid waiting in a house or car. • Do not let children play in the street. Playing with balls or other toys that could roll into the street is also dangerous. Getting On and Off the Bus: • Warn children that if they drop something getting on and off the bus, they should never pick it up. Instead, they should tell the driver and follow the driver's instructions. • Remind children to look to the right before they step off the bus. • If you meet your child at the bus stop after school, wait on the side where the child will be dropped off, not across the street. Children can be so excited to see you after school that they dash across the street and forget the safety rules.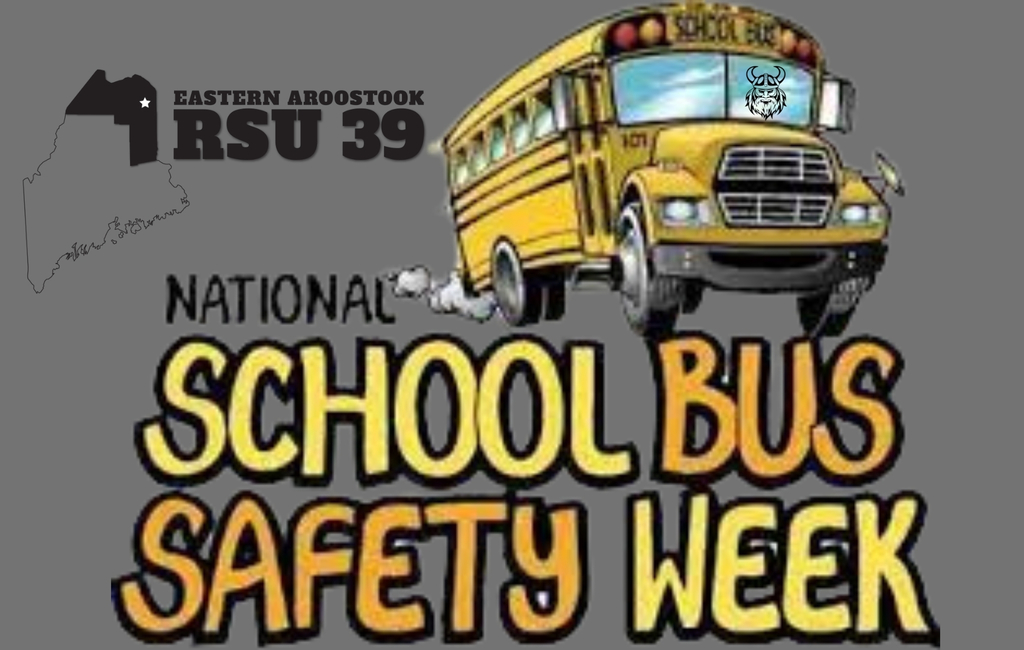 National School Bus Safety Week is an active and evolving public education program and an excellent way for parents, students, teachers, motorists, school bus operators, school administrators, and other interested parties - to join forces and address the importance of school bus safety.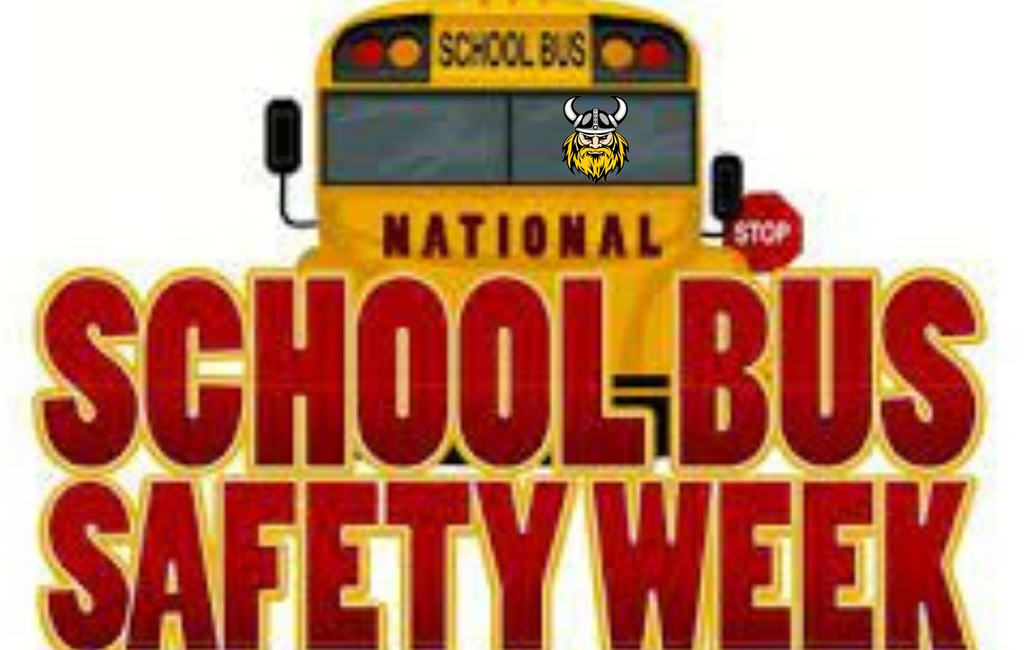 Lilly Johnson-Roy of Connor Township, a Junior at Caribou High School, has been selected as the Caribou High School's Student of the Month for the Month of September, Principal Dr. Eric McGough announced today. The award, sponsored by the Caribou Chapter of the National Honor Society, is given in recognition of a high school student's academic achievement and citizenship.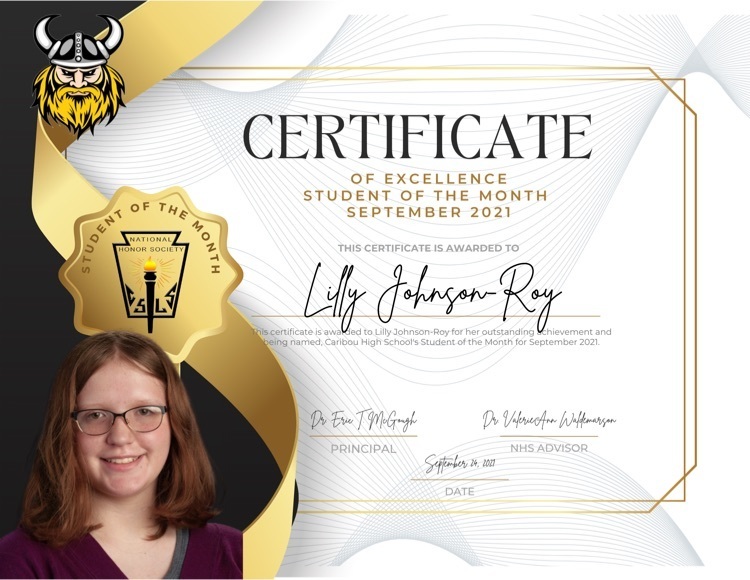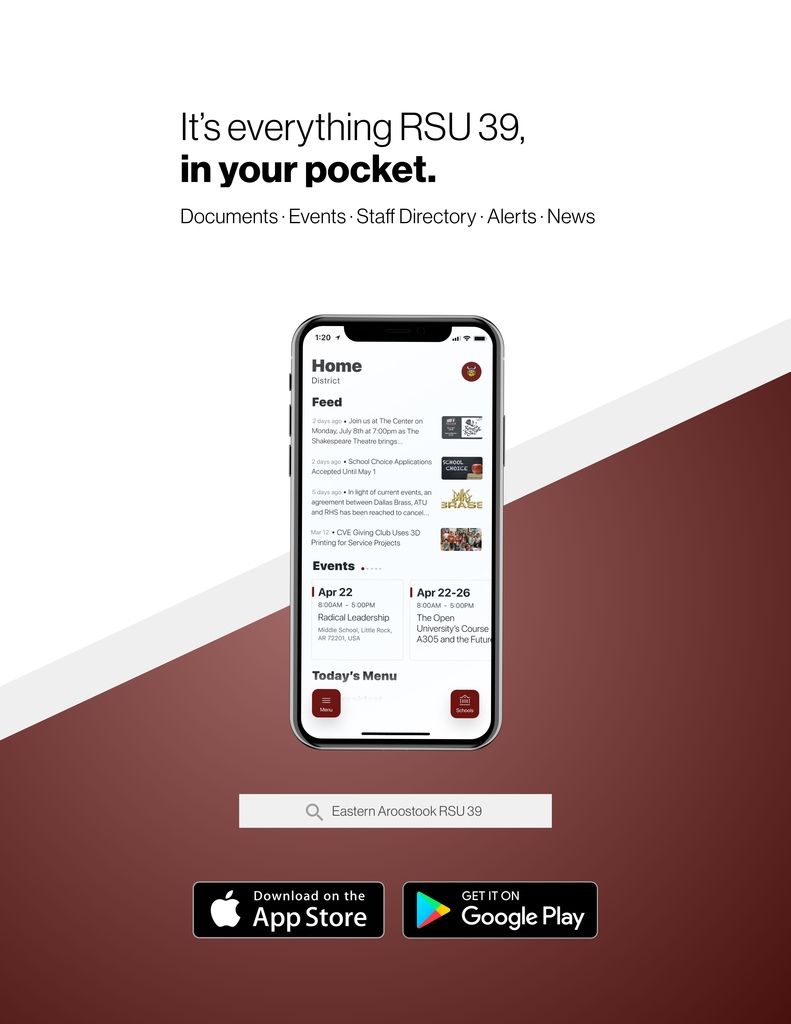 This message is from RSU 39, Caribou High School and Caribou Technology Center will be providing ALL instructional programming remotely RED through Friday, September 3, 2021.

Effective on Monday, August 30, 2021, masks will be required for all students, staff, and visitors while indoors at all RSU 39 schools.

Caribou High School will be providing ALL instructional programming remotely RED model until Tuesday, August 31, 2021.

Tomorrow, Saturday FREE VIKING RUN CAR WASH Location – Caribou Fire Station Time – 9:00 – 2:00 Donations Gladly Accepted Organized by the Caribou Cross Team

Parents of our RETURNING students- the portal for returning student registration is now open. Please visit rsu39.org and click on the button for RETURNING STUDENT Snapcodes were emailed out so check your email before starting. It is important that this information be updated prior to the start of school.

You are cordially invited to attend the Ribbon Cutting Ceremony and Open House on Thursday, July 29, 2021 from 3:00-6:00pm at Caribou Community School.

Summer School starts July 6th Monday through Thursday 8:00-12:00

Have a wonderful summer.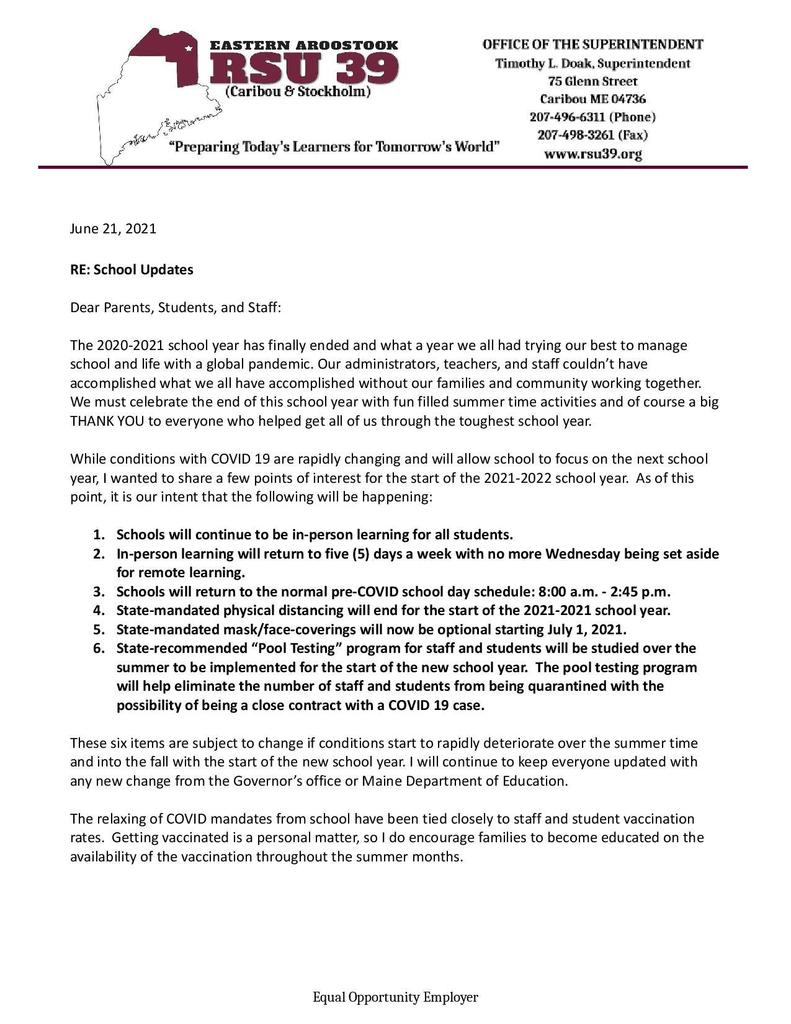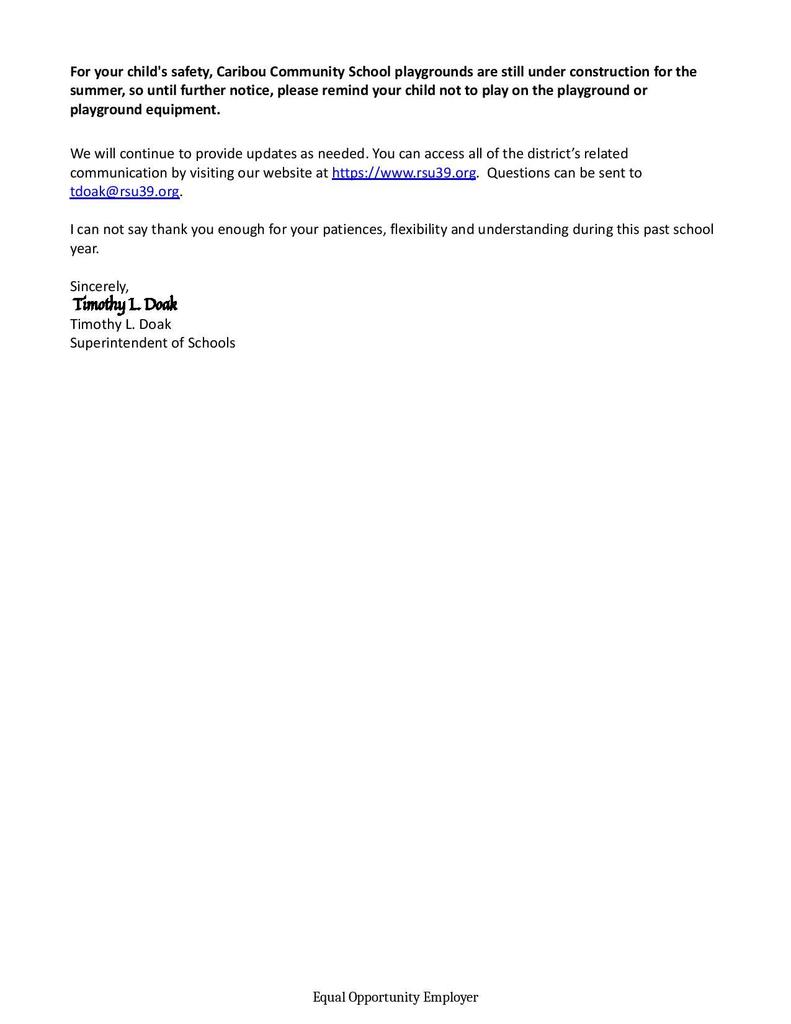 RSU 39 will be offering free meals, Monday through Thursday, from July 6th to July 29ths to all children under the age of 18. Meals can be picked up at Caribou Community School.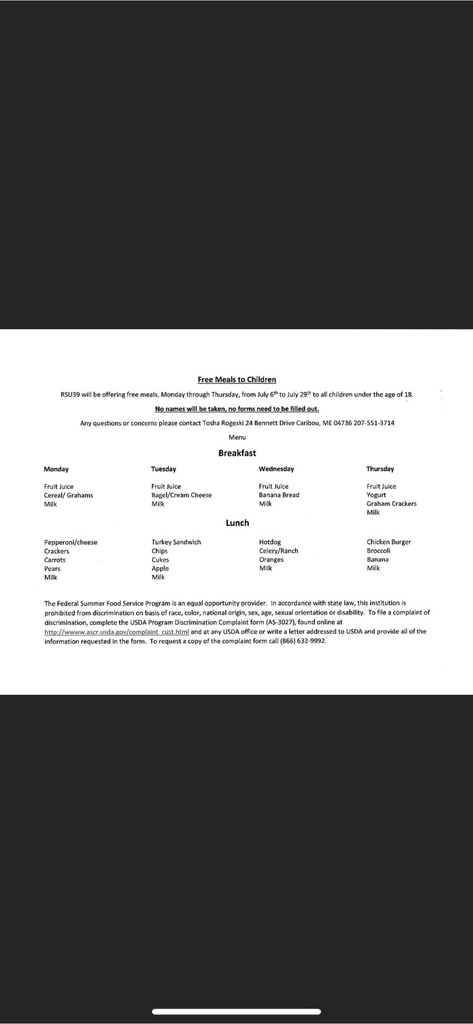 Have a wonderful and safe summer. See you in the fall.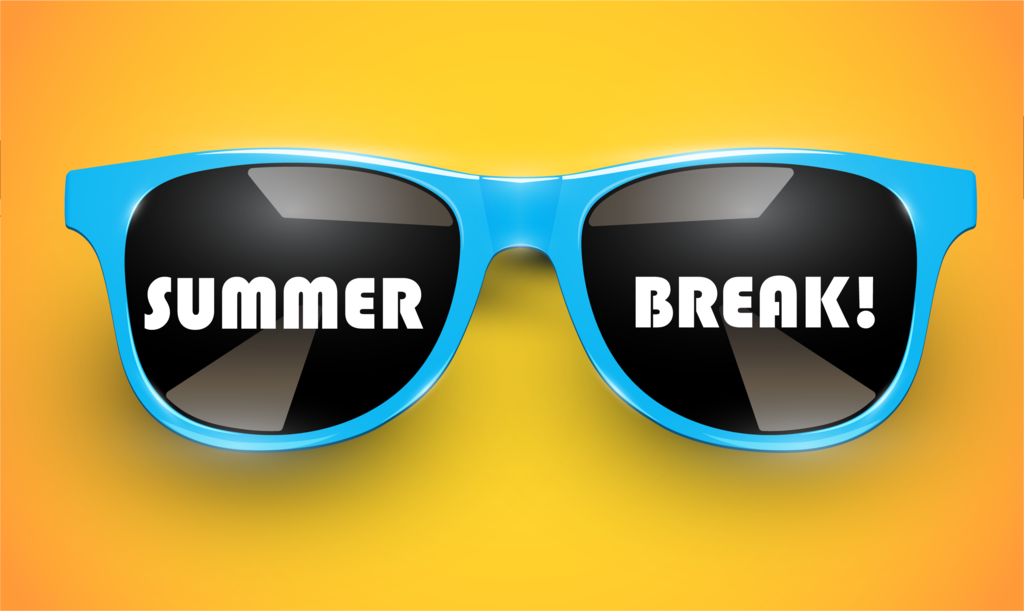 Please remember to Vote today at the Caribou Rec Center.
Make it a great Wednesday!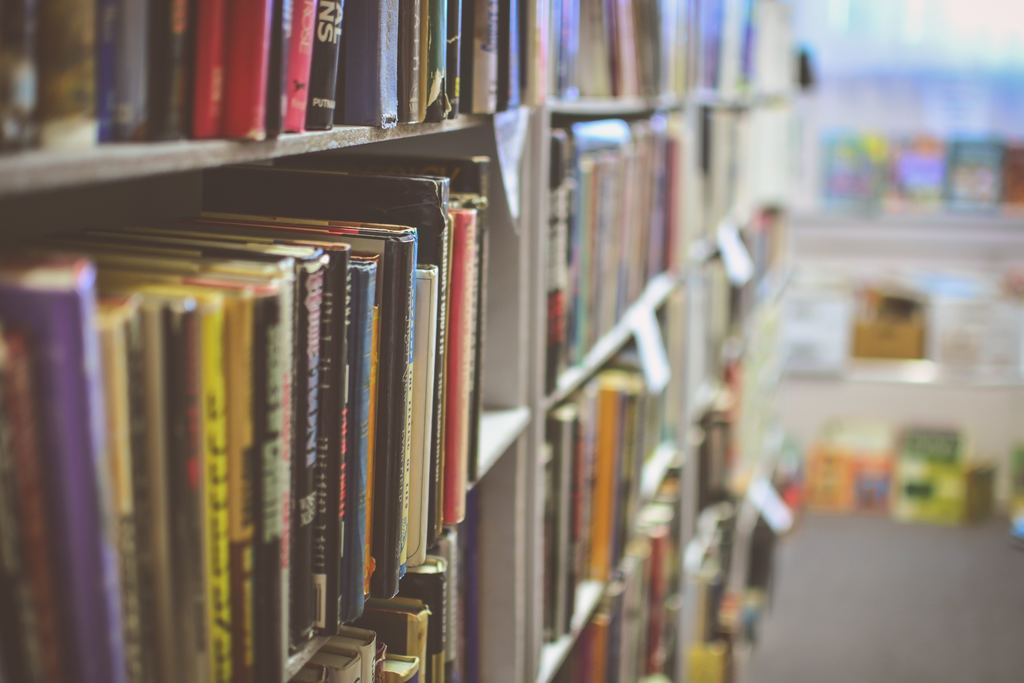 ALL schools are currently (as of 4-5-21) running under the "GREEN" model with family choice of participation in Yellow or Red.