RSU 39 will be offering free meals, Monday through Thursday, from July 6th to July 29ths to all children under the age of 18. Meals can be picked up at Caribou Community School.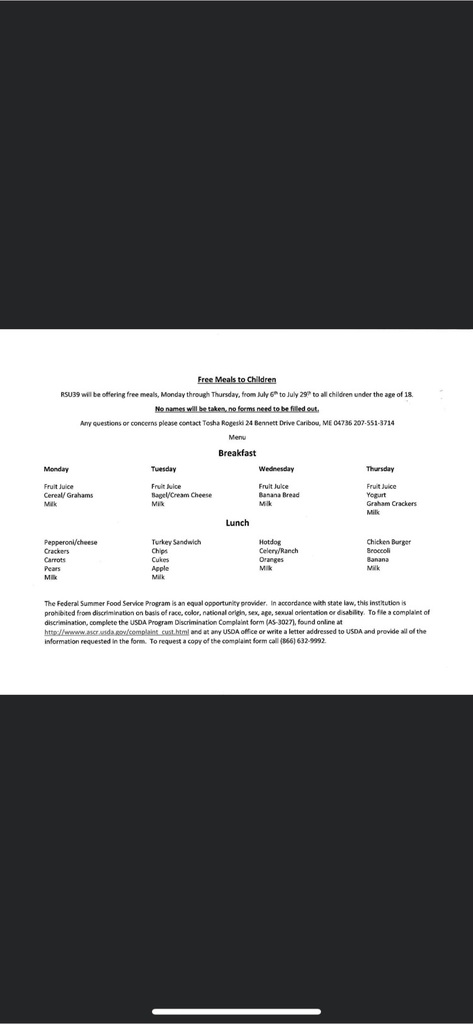 Happy Wednesday
Caribou Community School playground is taking shape.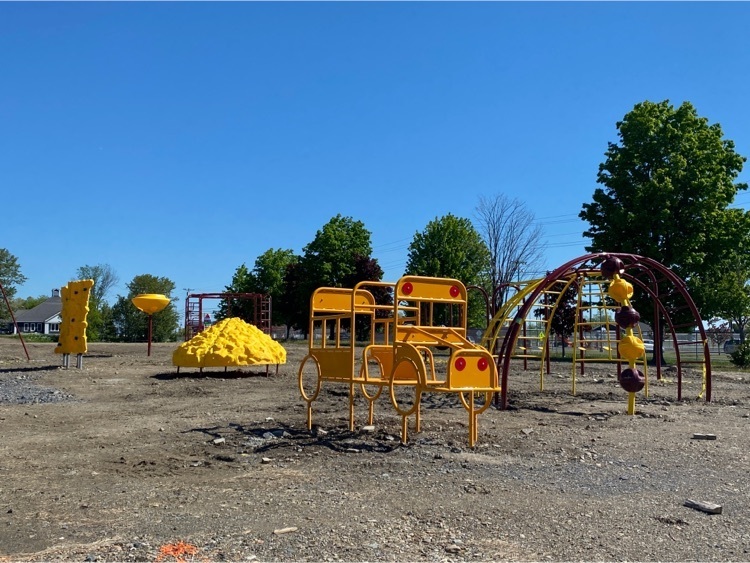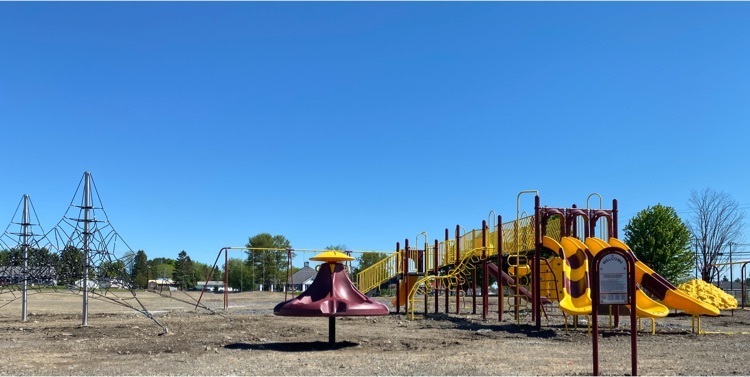 Our new Pre-K and Kindergarten playground equipment is being installed.