College Credit:
NMCC: Medical Terminology (3 cr)
Industry Certifications:
Certified Nurse's Assistant (CNA) Certification

Personal Support Services Certification

First Aid/CPR/AED
High School Credit:
Health & Medical Services
Health & Medical Sciences is a 1-year program designed to give students an overview of medical career opportunities. We combine lecture along with laboratory and clinical experiences to provide students with the knowledge necessary to work as an entry-level health care provider.
Clinical Experience: Beginning in December, Health and Medical Sciences students complete clinical experience at the Caribou Nursing Home. We accept 10 students into our morning and afternoon sessions in order to comply with the state regulation of no more than 10 students to clinical at a time. Navy blue nursing scrubs and sturdy shoes (sneakers are fine) will be required on clinical days. Students are responsible for getting their own scrubs. We do not have any limitations on particular styles of nursing scrubs, we only ask that they fit well and are appropriate attire for working with a geriatric population. We encourage students to look in second hand stores for their nursing scrubs and we often have donated scrubs for our students who cannot otherwise afford to purchase them.
Certifications: In May, students will take the State of Maine certification exam to become a Certified Nursing Assistant. After their CNA exam, they will test for certification in Personal Support Services, allowing them to perform in-home health care services. They will also receive their First Aid/CPR/AED training. Similar training elsewhere may cost a student in excess of $1,500, whereas high school students may take this program free of charge. We cover the expense of a mandatory Criminal Background check and also pay for the first attempt at the CNA exam. Occasionally a student doesn't pass on the first try and if this is the case, we can order another test at the student's expense.
The State of Maine requires that a CNA student must be at least 16 years old by the first day of class
Health Services
Health services careers entail planning, managing and providing therapeutic services, diagnostic services, health informatics, support services, and biotechnology research and development.
Maine Certified Industry Standards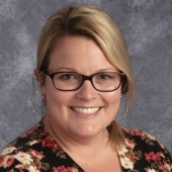 Erica Laplante
Health & Medical Sciences Instructor