Industry Certifications:
OSHA 10-Hour

First Aid/CPR/AED
High School Credit:
2 Elective Credits

1 High School Math Credit
Exploratory Program
Brand new for the Fall of 2021, Caribou Tech will be launching a CTE Exploratory program. This program is intended for students in grades 9-11, who have not previously attended Caribou Tech. The Exploratory program will provide students with an introduction to all of the hard trade programs available at Caribou Tech. Programs explored will include: Auto Body, Auto Tech, Agriculture, Welding, Residential Construction, and Large Equipment Maintenance and Operation.
The purpose of this program is two-fold. First, we want to introduce students to as many blue-collar careers as possible so that they can decide which they enjoy most before investing more time. Second, we want to provide students introductory knowledge in all of the basic trade skills that would benefit them as future home and auto owners.
Math Credit through our Exploratory Program: At Caribou Tech, we invest a lot of time teaching our students the math skills that they need to be successful in their trade. Technical math skills are required both on the job and in a college trade degree program. We place such a great value on applied math skills, that we have collaborated with our Math Department to incorporate Math Credit into our Exploratory program.
This program has received RSU #39 School Board approval to satisfy one of the three Math Credits required for high school graduation at CHS. It is a long-standing tradition that our Sending Schools will honor RSU #39 School Board approval of granting academic graduation requirement. Sending School students are encouraged to speak with their Guidance Counselor to see if Math Credit will be awarded for them at their high school through this program.
Preference will be given to underclassmen
(students entering grades 9 and 10)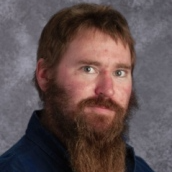 Christopher DeMerchant
Exploratory Program Instructor